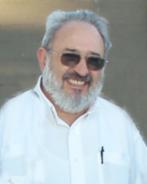 Specialization
:
Development, peasant studies, Chicano studies and migration; Mediterranean Europe, Mexico and US Southwest
Education
:
PhD, Universidad Iberoamericana
Research
:
There are two research foci to Palerm's current research: 1) Agribusiness and the formation of Chicano/Mexican enclaves in rural California, 1960-present. This is a study about the intensification of farming and the expansion of agricultural labor markets, immigration and rural poverty. 2) A binational system of agricultural production: the case of California agribusiness and the Mexican Bajio, 1936-present. This research is on the internationalization of agricultural labor markets, peasant household economies, sojourn migrant workers and capitalist agriculture.
Chicano Studies Institute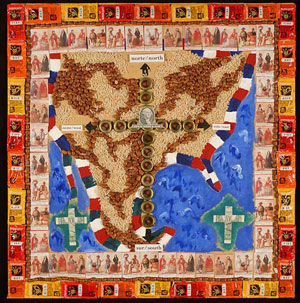 Projects
:
RECENT UCSB & CIESAS-SPONSORED GRADUATE RESEARCH PROJECTS COORDINATED BY JUAN VICENTE PALERM
Anabella Cruz Martínez (CIESAS), "Dos mundos en uno: entre el trabajo asalariado y la familia. Experiencias de mujeres migrantes trabajadoras en los campos agrícolas de California"
Adrián Manuel Hernández Romero (CIESAS), "Inicio de trayectorias laborales en los espacios de la migración. Incorporación al mercado laboral para jóvenes migrantes en la agricultura de California"
Norma Condezo Cerrón (CIESAS), "Obstáculos y posibilidades en la transformación del trabajador agrícola a pequeño empresario"
Daniel Díaz Juárez (CIESAS), "Relaciones de poder en la formación de una comunidad mexicana en el Valle de San Joaquín"
Yuribi Ibarra Templos (CIESAS),"Espacios alternativos de poder: La participación de las mujeres en una comunidad transnacional"
Alfonso Cruz Aguilar (CIESAS), "Análisis del papel de la escuela preparatoria en la formación ciudadana de los miembros de una comunidad de migrantes mexicanos en California"
Rani McLean (UCSB), "Wine Country: Mexican Livelihoods in a Highly Stratified Society"
Hugo Santos (UCSB), "California Rural Communities, Farmworker Settlement and Citizenship Practices"
Maria Ramirez (UCSB), "Swap Meets or Tianguis: Mexican Outdoor Markets in the San Joaquin Valley"
Katie Nelson (UCSB), "Greenhouse and Nursery Employment in Carpinteria"