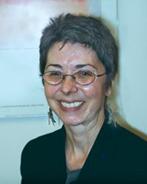 Specialization
:
Sociocultural Anthropology (South Asia, social theory, nationalism, religion, cultural studies, feminist theory, public memory)
Bio
:
Faculty in Anthropology and History
PhD, University of Pennsylvania
Research
:
Research Interests
I am a cultural anthropologist and historian of modern South Asia, with a special interest in urban South India.  At UCSB, I hold a joint appointment in the History department.  My first book, Womanhood in the Making: Domestic Ritual and Public Culture in Urban South India (Westview, 1999) dealt with gender, class and nationalism. My new book, The Politics of Heritage from Madras to Chennai (Indiana, 2008), explores issues of public memory, the state, and urban space, historically and in the present-day.  My new research involves the study of evangelical Christian media and its role in missionary practice.
Publications
:
Selected Publications
Womanhood in the Making
Remembered Futures, Everyday Histories
The Politics of Heritage from Madras to Chennai