Event Date:
Tuesday, April 17, 2018 - 12:00pm
Dr. Michael Jochim, Distinguished Professor Emeritus, Anthropology Department, UC Santa Barbara
Spring 2017 Brown Bag Talk
Not Just Dots On a Map: 35 Years of Archaeological Research on the Last Hunter-Gatherers of Central Europe
A burst of archaeological research in southern Germany in the 1920s and 1930s produced spectacular finds for the Neolithic and Bronze Age, but only dots on maps for the latest Palaeolithic and Mesolithic, when hunting and gathering was the basis of the economy. Research beginning in the 1960s, but especially in the period of 1980 to 2015, has greatly expanded our knowledge of these periods in the region. This talk will summarize Jochim's work in southwestern Germany during this time and the inferences about lifeways that can been made.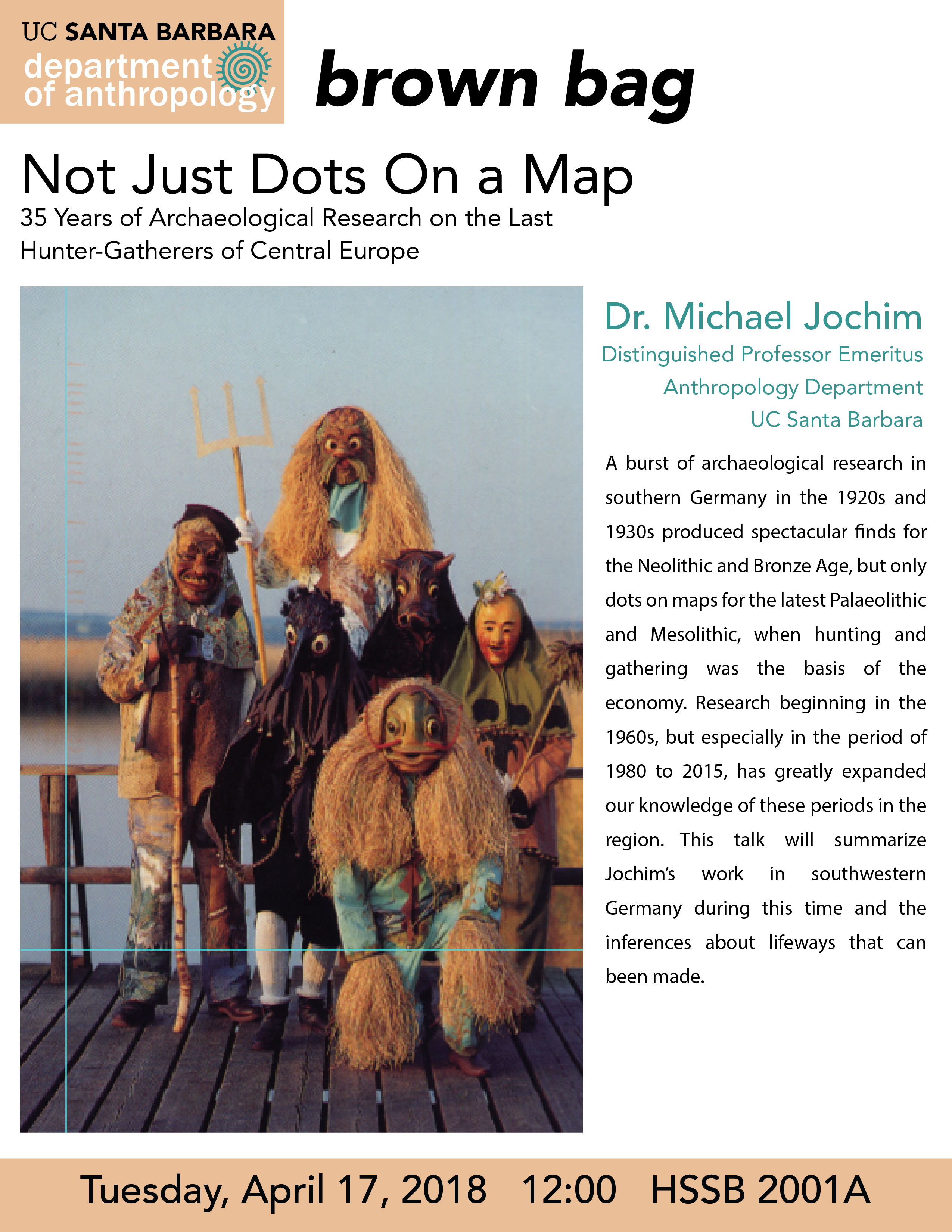 April 16, 2018 - 8:12am