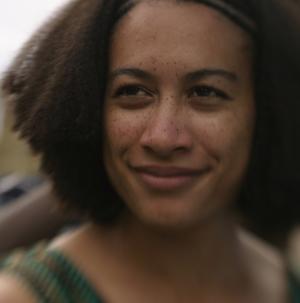 Contact Phone
:
(805) 893-4269
(805) 893-5988
Office Location
:
HSSB 2057
Wet lab: Bioengineering 0202
Dry lab: HSSB 2043
Specialization
:
Integrative Anthropological Sciences (primate behavioral ecology, evolution of social systems, competition and cooperation, evolutionary game theory, behavioral endocrinology)
Education
:
PhD - Evolutionary Primatology, Columbia University, 2011
AB - Cognitive Neuroscience, Harvard University, 2000
Research
:
I study the behavioral ecology of non-human primates to understand the evolution of social systems, the interplay of cooperative and competitive actions, and the effects of environmental change on the behavior of individuals, groups, and populations. My current research focuses on individual motivations for participating in between-group conflicts, using redtail monkeys in Kibale National Park, Uganda as my study system. In addition to running a field program at the Ngogo site in Kibale where I conduct behavioral observations, my work incorporates habitat monitoring and endocrinology (primarily urinary C-peptide of insulin and cortisol). My previous projects include an investigation of competitive interspecific interactions among blue monkeys, redtail monkeys, and grey-cheeked mangabeys at several sites in Kibale; and an examination of the motivations for female and male participation during between-group conflicts within redtail and mangabey communities at Ngogo.
Courses
:
ANTH 103 Human-Wildlife Interactions
ANTH 123 Feeding Ecology of Primates and Humans
ANTH 153T Primate Behavior
ANTH 197MB Laboratory Methods in Endocrinology
ANTH 199 Independent Studies in Anthropology
ANTH 199RA Undergraduate Research Assistance Training in Anthropology
ANTH 202 Advanced Topics in Primatology
ANTH 250MB Professional Development
INT 84ZP Observing Behavior