The Anthropology Graduate Student Association (AGSA) is dedicated to supporting individual and collaborative research, and to cultivate a sense of community among students in the Department of Anthropology.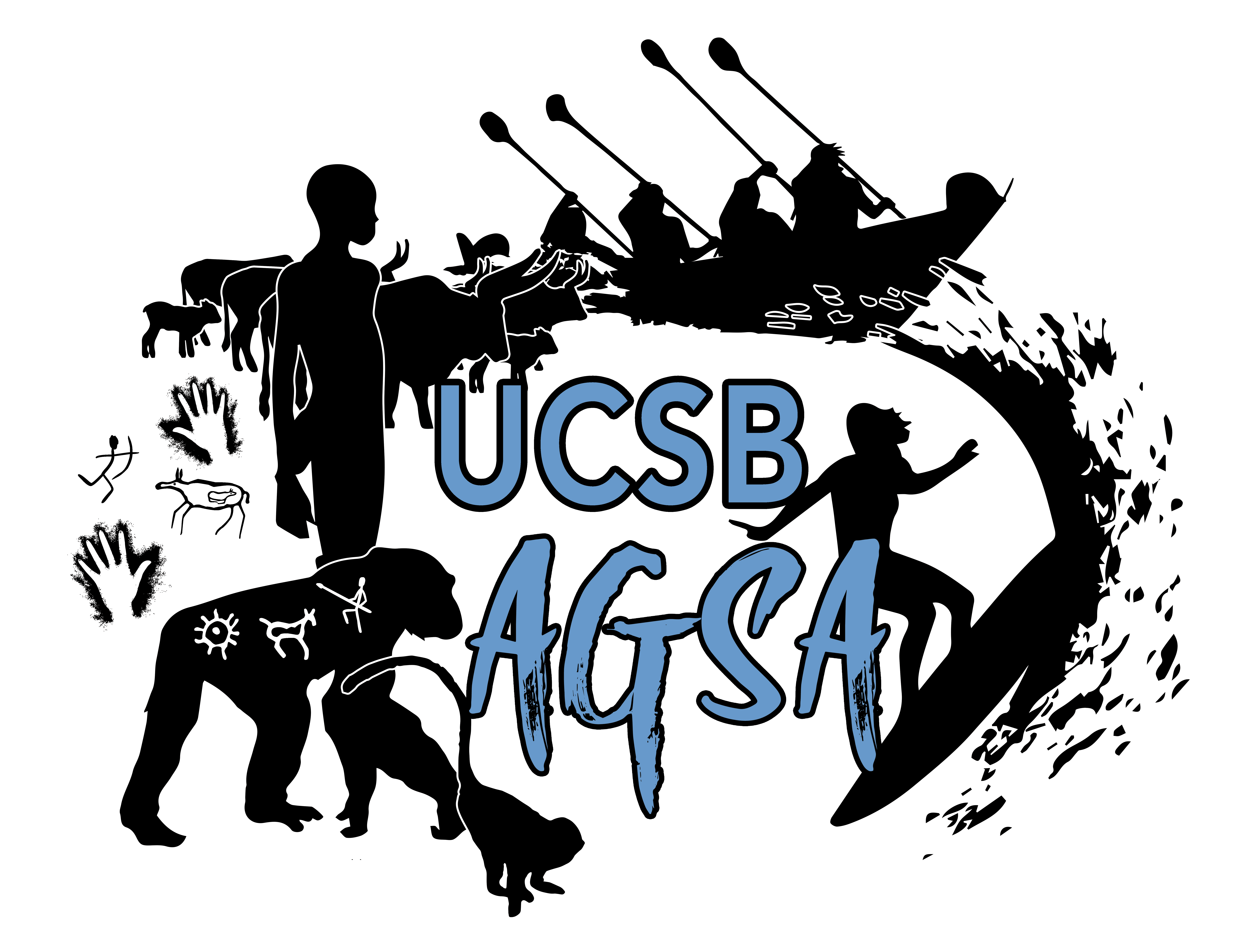 The AGSA Mentorship Program (AMP) provides academic and professional support for undergraduate and graduate students in Anthropology and other departments. 
Mentorship of Undergraduate Students
AMP focuses on connecting undergraduate students with graduate mentors, who will provide ongoing virtual and in-person (when possible) mentorship. We host seminars, skills workshops, and career-oriented Q&A panels throughout the school year. Graduate students can provide undergraduates with useful information for academic success, research, field and laboratory work, career plans, and many other topics. Mentors are experienced in a variety of scientific disciplines and work settings both within and outside of academia. The diversity of backgrounds and experiences among our mentors helps create a productive environment within which students can prosper, and provide a safe and welcoming space to ask questions and explore academic options. As a mentoring group, we use our knowledge, experience, connections, and resources to help our mentees pursue a career that maximizes their skills and potential. 
Mentorship of Graduate Students
AMP is also dedicated to supporting graduate students as they navigate the hurdles of graduate school and research. We connect junior graduate students to more senior ones for peer mentorship, where senior mentors provide useful information and guidance. We encourage all incoming graduate students to reach out and join our program.
Upcoming events:
AMP hosts two annual Q&A panels (Fall, Spring) for undergraduate students and one annual career development workshop for senior grad students. 
Fall 2021:

Fall Lunch and Learn Q&A panel

(

date, time, and location TBD

)
Interested in joining our program as a mentor or mentee?
You are also welcome to reach out to mentors independently! Contact info is available below.
This program is supported by the Anthropology Graduate Student Association, Drs. Amber VanDerwarker, and Casey Walsh, and the Department of Anthropology
---
Meet our Mentors: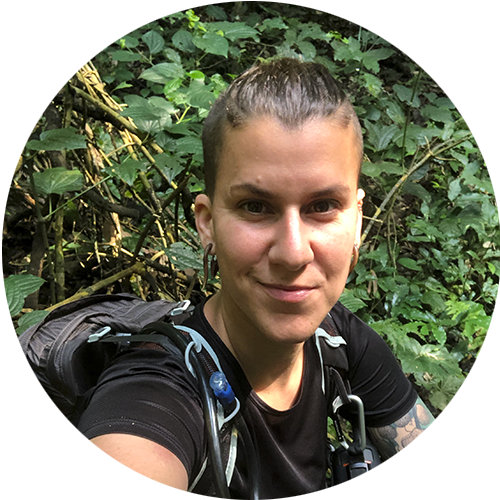 Ronnie Bailey-Steinitz (she/her/hers) - Program Director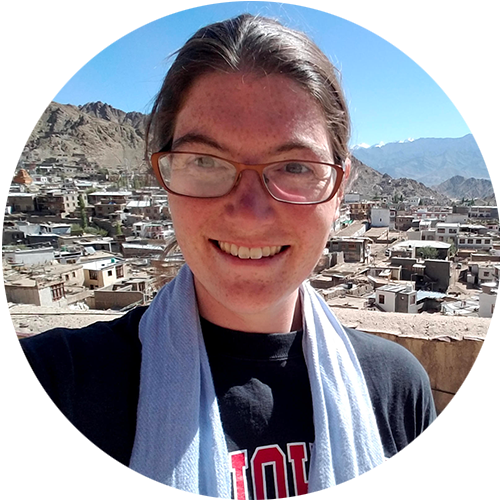 Lauren Smyth (she/her/hers)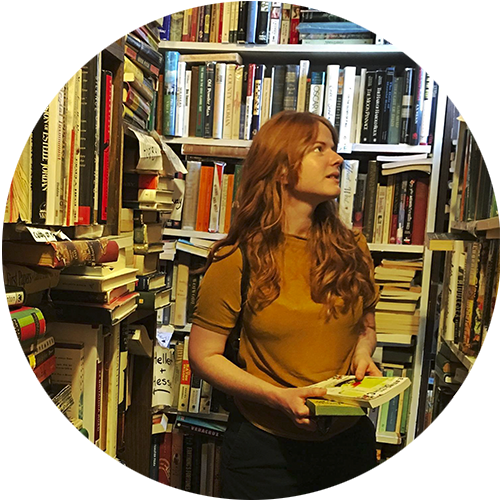 Amy Anderson (she/her/hers)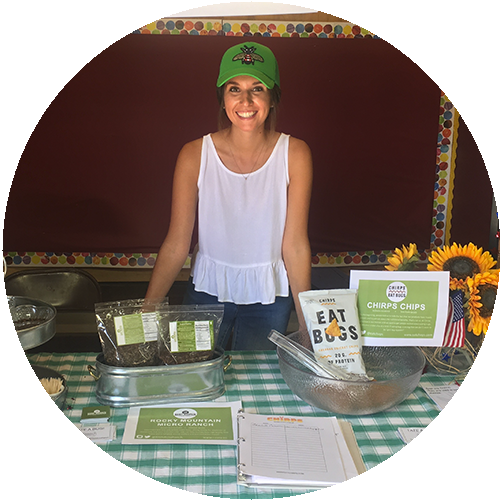 MacKenzie Wade (she/her/hers)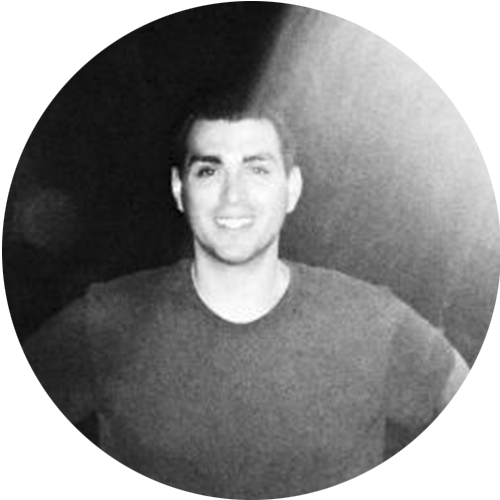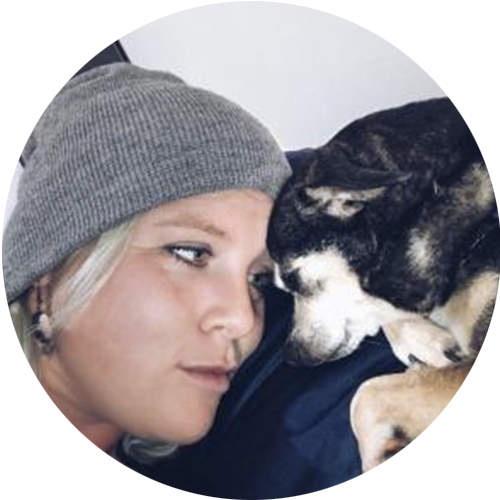 Heather Prentice-Walz (she/her/hers)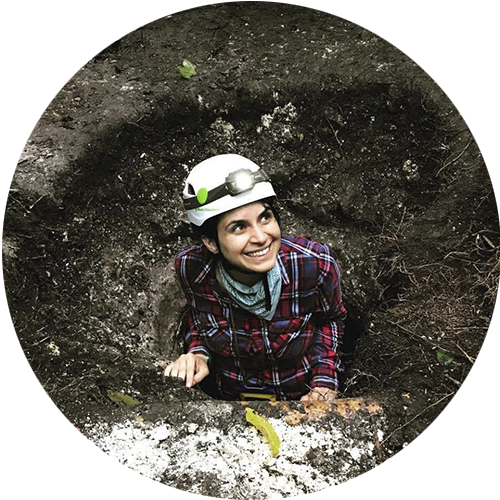 Toni Gonzalez (she/her/hers)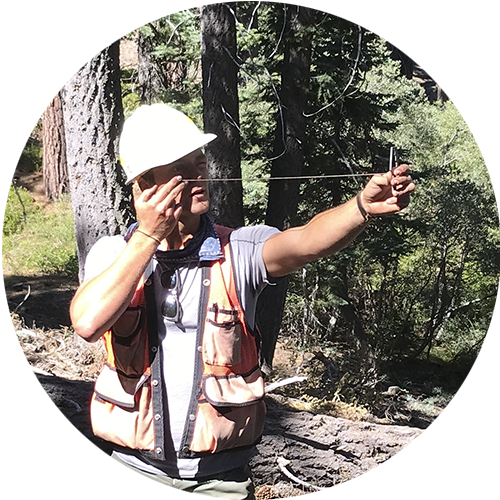 Jordan Thomas (he/him/his)
Nick Triozzi (he/him/his)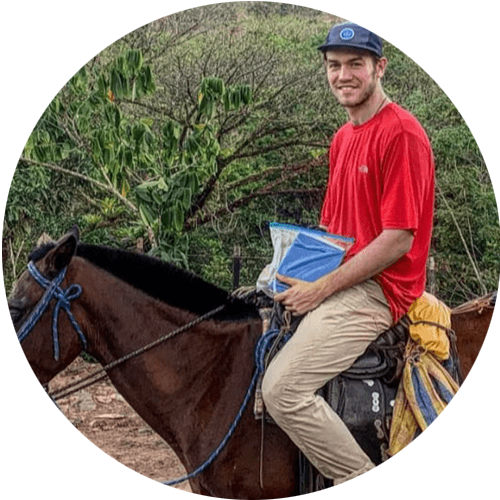 Joseph Kilgallen (he/his/him)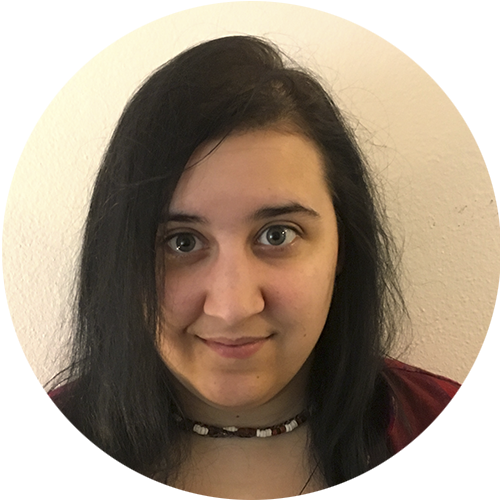 Emily Smith (she/her/hers)
---
Ronnie Bailey-Steinitz (she/her/hers)
Contact info: rsteinitz@ucsb.edu / www.roamingecologist.com 
Education:
B.Sc., Ecology, Behavior, and Evolution, UC San Diego, 2013
M.Sc., Biology, UC San Diego, 2015
M.A., Anthropology, UC Santa Barbara, 2021
Ph.D., Anthropology, UC Santa Barbara, In progress
Affiliations
Department of Anthropology – Biobehavioral Laboratory Manager
Broom Center for Demography - Graduate Associate
Anthropology Graduate Student Association - President 
Bio:
Ronnie received her B.Sc. in Ecology, Animal Behavior, and Evolution from the University of California, San Diego in 2013. As an undergraduate, she conducted independent research in Dr. Carolyn Kurle's feeding ecology laboratory in collaboration with the San Diego Zoo's Institute for Conservation Research, analyzing diet-tissue stable isotope discrimination for multiple tissues from terrestrial reptiles. What started as a small, local project turned into a larger one; after graduation, Ronnie was invited to continue research at the Kurle Lab, and to pursue an M.Sc. degree while expanding her research to studying competition in two endangered species of rock iguanas in the Caribbean, building upon her undergraduate accomplishments. She earned her M.Sc. in 2015 and published a peer-reviewed paper from the data she collected as an undergrad. While at UCSD, Ronnie served as a teaching assistant for many ecology and evolution courses and received a teaching award from the Division of Biological Sciences.
After graduation, Ronnie took some time off to teach Human Anatomy at Moorpark College in Ventura County, and to direct a research project in collaboration with the U.S. Geological Survey (USGS), studying bobcat prey preference in Southern California.
Since she joined the Ph.D. program in 2017, Ronnie has been studying primate feeding ecology and energetics in Dr. Michelle Brown's laboratory in the Department of Anthropology at UC Santa Barbara, and she is interested in the effect of feeding competition on small-bodied primates. Her dissertation research requires both laboratory work and extensive sampling in the field, so Ronnie spends several months a year in a remote field station in the equatorial rain forests of Uganda. Back home, she uses the samples collected in the field to extract metabolic hormones and other biomarkers, indicators of muscles and energy gain, food stress (starvation), and thermoregulatory stress. Ronnie employs ecological field and lab methods, GIS and spatial analysis, and data science to execute her dissertation research.
Ronnie mentors several undergraduate student researchers on campus and in the field, and has served as a TA for both intro- and more advanced biology and anthropology courses.
---
Lauren Smyth (she/her/hers)
Contact info: lsmyth@ucsb.edu, twitter.com/llamasmyth, 
Education:
B.A., Anthropology and French, St. John's University, NYC, 2013
M.A., Anthropology, UC-Santa Barbara, 2015
PhD, Anthropology, UC-Santa Barbara, in progress
Affiliations: 
IHC Public Humanities Fellowship; Summer Teaching Institute for Associates (STIA)
Bio:
Lauren is a PhD Candidate in Sociocultural Anthropology interested in the production and use of space, both digital and physical. Her dissertation focuses on American Muslim experiences of physical and digital space, and how these experiences are shaped or changed by crisis during the COVID-19 pandemic. Working with the Santa Barbara Muslim community, she explores how personal and community feelings are shaped by the spaces we inhabit and create, and how digital space can cultivate or fracture these connections through diverse networks both online and offline. This work is partly shaped by her Master's thesis, which examined the reuse of public space for Muslim community prayer, and how these public spaces compare with the purpose-built mosque as an imagined or aspirational space. In addition to her fieldwork in the US, Lauren has conducted extensive fieldwork on Muslim heritage spaces in the northwest Indian Himalaya.
Prior to her time at UCSB, Lauren conducted ethnographic research projects in New York City and Malawi. Her undergrad thesis examined gentrification in New York City through the lens of repurposed buildings, focusing on the transformation of a 150 year old church in Bedford-Stuyvesant into apartments for members of New York's ultra-orthodox Jewish community. In addition, she also worked with the Face2Face AIDS Organization, conducting ethnographic research in Malawi on youth group education and health outreach while designing and conducting short-form courses on health and art in Malawi and New York.
Along with her ethnographic research, Lauren has served as a Teaching Associate and a Teaching Assistant for the Anthropology department, teaching courses on cultural anthropology, digital religion, and ethnographic research practices. She is also a fellow with the UCSB Public Humanities Fellowship, and the treasurer and membership secretary for the International Association of Ladakh Studies.
---
Amy Anderson (she/her/hers)
Contact info: amy_anderson@ucsb.edu / https://www.amyandersonskeletonreader.com/
Education:
B.A., Classics/Archaeology (summa cum laude) - University of North Carolina at Chapel Hill, 2012
M.A., Anthropology - University of California, Santa Barbara, 2018
Ph.D., Anthropology - University of California, Santa Barbara, in progress
Affiliations:
Broom Demography Center - Graduate Affiliate
Bio:
Amy got her BA in Classics and Archaeology from University of North Carolina at Chapel Hill in 2012. Her honors thesis was a bioarchaeological analysis of disease in a Late Woodland ossuary from the North Carolina coast. Through the Classics department she was able to spend summers doing archaeological fieldwork at multiple pre-Classical cemetery sites in Greece.
After graduation she worked as an archaeological field technician excavating sites in Mississippi and Arkansas before spending a summer as an instructor on the PIARA field school (https://www.piaraperu.org/fieldschool.php) in the central highlands of Peru. Following a year of non-stop archaeological excavations she put her digging skills to work on a small farm outside Asheville, North Carolina, and worked side jobs at a cheese store and local goat dairy.
Since entering the PhD program at UCSB in 2015 she has worked with the Tsimane Health and Life History Project (advised by Michael Gurven and Aaron Blackwell), studying ecological immunology and the skeletal biology of disease. Her work incorporates theory and methods from paleopathology, evolutionary medicine, epidemiology, and the clinical sciences to investigate the skeletal biology of disease in contemporary and past populations. She uses medical imaging, population health records, biomarkers, and statistical methods to investigate the relationship between infection, nutrition, behavior, and the skeleton.
---
MacKenzie Wade (she/her/hers)
Contact info: mwade@ucsb.edu / https://mkenziewade.wixsite.com/santabarbarabugs/kenzie-wade
Education:
B.A., Anthropology, Kansas State University, 2016
M.A., International Cultural Heritage Management, Durham University, UK, 2017
Ph.D., Anthropology, University of California Santa Barbara - In progress
Affiliations:
Public Humanities Graduate Fellow
IPEES (Interdepartmental Emphasis in Environment and Society)
Graduate Student Association- Head Lounge Staff
The IV Ethnobotany Project- Co-organizer 
AGSA- Fundraising Chair
Bio:
Kenzie completed her B.A. in Anthropology from Kansas State University in 2016. During undergrad, she conducted ethnographic fieldwork in a retirement home through Dr. Michael Wesch's Digital Ethnography Lab. In 2015, Kenzie lived in Taos, New Mexico and collaborated on an ethnography of Taos Pueblo youth horticulture. During her junior year, Kenzie became interested in edible insects after taking an environmental anthropology class. She began farming mealworms and won a campus Entrepreneurial Launch Competition for her edible insect business.
After undergrad, Kenzie moved to the UK for two years. She completed her Masters in International Cultural Heritage Management from Durham University in 2017. For her Masters fieldwork, she lived in Yaxunah, a small Maya village in the Yucatan, and worked with the village's cultural center to help develop an educational game to teach local plant knowledge. After graduating from Durham, Kenzie worked in a café in Cambridge while finalizing her application materials for graduate school.
In 2018, Kenzie began her anthropology PhD at UCSB with Dr. Jeffrey Hoelle as her advisor. Her research is on food perception, food sustainability and the U.S. edible insect industry. She specializes in environmental anthropology and has an interdepartmental PhD emphasis in Environment and Society (IPEES). Kenzie is also a Public Humanities Graduate Fellow and presents her work in the local community through her platform, Santa Barbara Bugs. While working on her PhD, she has held internships with edible insect NGOs and organized food-based conferences for Austin's South-by-Southwest.
Kenzie serves as a mentor for students interested in topics of food sustainability and food equity, students interested in blending academic and public-facing work, and anyone in need of assistance navigating the university system or applying to graduate school. 
---
G.L. Smith
Contact information: gagesmith@ucsb.edu
Education:
Mt. San Jacinto Community College, 2012
B.A., Anthropology, Whittier College, 2015
Ph.D., Anthropology, UC Santa Barbara - In progress
Bio:
My academic career began at community college in my rural hometown of Hemet, California. Upon transferring to Whittier College I studied anthropology and sociology, completing a senior research project on the history of  integration of persons of color, women, and the LGBTQ+ community in the U.S. Military and earned a BA in anthropology. My current research interests lie at the intersection of public memory and group formation, as it relates to the memory practices of Santa Barbara's local chapter of Vietnam Veterans of America.
---
Heather Prentice-Walz (she/her/hers)
Contact info: hprenticewalz@ucsb.edu
Education:
B.A., Anthropology, Reed College, 2010
M.A., Anthropology, Northern Illinois University, 2017
Ph.D., Anthropology, University of California Santa Barbara - In progress
Affiliations:
Department of Anthropology- Harthorn Lab
Department of Global Studies- pursuing Ph.D emphasis in Global Studies
IPEES- pursuing Ph.D. emphasis in environment and society
UCSB Graduate Student Association- vice president of external affairs
UCSB Anthropology Graduate Student Association- member
Bio:
Hello everyone! My name is Heather Prentice-Walz, and I am a 4th year Ph.D. student in cultural anthropology here at UCSB. My path to (and through) graduate school has been a bit of a weird and winding one. I'll try to briefly summarize, but I am happy to talk about any and all of this in more depth!
As a student at a small liberal arts college, I was able to study a breadth of subjects and explore a range of academic interests. I was drawn to the interdisciplinary nature of cultural anthropology, and did an extensive research project on graffiti and resistance in the West Bank, Palestine to complete my B.A. in cultural anthropology. After graduating from college, I pursued work and travel related to my interests in: social work/nonprofit work; sustainable/alternative agriculture and food sovereignty; and environmental justice and climate change. This took me to a number of different places, including to Port-au-Prince, Haiti where I was employed as an intern for a small environmentally-oriented nongovernmental organization (NGO). This, and related experiences, inspired me to apply to graduate programs to pursue critical NGO studies, with a focus on Haiti.
My current research, which is sited in rural southwestern Haiti, uses mixed ethnographic methods to better understand the ways that local communities understand and interact with international NGOs and other international aid organizations in the context of ongoing disasters. Engaging in this work has impressed upon me the importance of reimagining how we conceptualize humanitarian NGOs. Although much important work has been done in development and NGO studies, international organizations continue to have complicated relationships with the beneficiary populations whom they purportedly serve. These interactions may be fraught at best and devastating at worst. Drawing upon ethnographic data from collaborative research (conducted intermittently from 2016-2020), and interdisciplinary social science and humanities literatures, I am thinking through innovative ways to reconsider power relations between international NGOs and beneficiary populations.
---
Toni Gonzalez (she/her/hers)
Contact info: tonigonzalez@ucsb.edu
Education:
A.A., Pasadena City College, 2009
B.A., Anthropology, California State University, Los Angeles, 2011
M.A., Anthropology, University of California – Santa Barbara, 2017
Ph.D., Anthropology, University of California – Santa Barbara, In Process
Bio:
After high school, Toni moved to Los Angeles, CA where she planned to attend art school. After a few years working towards that goal, she enrolled at Pasadena City College to obtain her A.A. degree in 2005. While there, she became interested in Anthropology, specifically research work in Mexico where her family is from. Taking an interest in Mesoamerican iconography, Toni transferred to California State University, Los Angeles.
Toni received her B.A. degree in Anthropology from CSULA in 2011. As an undergrad, she completed archaeological fieldwork in the Great Basin – China Lake region, The Channel Islands and Mesoamerica. After graduation, Toni was invited to stay at CSULA for a master's program. While there, she served as Graduate Assistant for the Great Basin field school and as an Operation's Director for the Ka'Kabish Archaeological Research Project run by Dr. Helen Haines of Trent University and Programme for Belize Archaeological Project (PfBAP) run by Dr. Fred Valdez of University of Texas – Austin, consecutively.
Toni was admitted into the Ph.D. program at UCSB in 2015 under the tutelage of Dr. Gerardo Aldana in the Department of Anthropology. Her archaeological field work for her dissertation has been conducted at the Classic Period Maya site of La Milpa, Belize with a focus on Mulch'en Witz (Hill with Many Caves) located within the site core. Overall, in this project, Toni investigates the relationships between ontological frameworks of landscapes as vital entities that encompass material culture and (immaterial) ancestral spirits, and the indigenous practices and relationships through which the past is embodied and known in the present.
Toni is the Field Director for the Mulch'en Witz Archaeological Research Project that runs in conjunction with the PfBAP. Toni mentors several undergraduate student researchers from UCSB and has also served as graduate mentor for internship recipients from the Office of Educational Partnerships Smithsonian Scholar's Program. She has served as a TA for many courses for the Department of Anthropology, the Department of Chicano/a/x Studies, and the Department of Environmental Studies.
---
Jordan Thomas (he/him/his)
Contact info: jordanthomas@ucsb.edu / ourburningplanet.com (coming soon)
Education:
B.A., Anthropology, Kansas State University, 2016
M.Sc., Sustainability, Culture, and Development, Durham University, 2017
M.Res., Anthropology, University of Cambridge, 2018
Ph.D., Anthropology, University of California- Santa Barbara, In Progress
Bio:
Jordan received his B.A. degree in anthropology from Kansas State University in 2016. As an undergraduate, he took a gap year to bicycle to South America while conducting research for his senior thesis. His gap year activities helped him gain funding for two years of graduate school in the United Kingdom, where he continued researching the intersections of human and environmental systems. This work led him to Mexico, where he became fascinated by communities' skillful use of fire to maintain diverse forest ecosystems. He researched Indigenous fire management for two years, partnering with the Cambridge University Herbarium and the Cambridge Visual Anthropology Program to explore and express human-environmental systems from multiple angles.
After graduation, Jordan moved to California and joined a crew of wildland firefighters before beginning the Ph.D. program at UCSB in 2019. 
Since joining the Ph.D. program, Jordan has focused his research on the cultural forces that shape fire behavior in California. He has continued working as a wildland firefighter on the Los Padres Hotshot crew, also partnering with forest ecologists and fire modelers to understand how fire managers adapt their knowledge and practices to unprecedented extreme fire conditions. His research requires extensive fieldwork, so he spends several months each year traveling with a variety of groups between wildfires, forests, and laboratories to understand the different sites, scales, and communities involved in shaping how wildfire is perceived and treated in California. To gather data, Jordan uses participant observation, interviews, surveys, and photography. 
Jordan frequently writes for the public. His work has appeared in the LA Times, the Seattle Times, the Los Vegas Sun, The Drift Magazine, and more. He has served as a TA for a variety of anthropology courses.
---
Nick Triozzi (he/him/his)
Contact info: triozzi@ucsb.edu
Education:
B.S., Evolutionary Anthropology, Rutgers University, 2011
M.A., Anthropology, Monmouth University, 2014
Advance GIS Certificate, Hunter College, CUNY, 2017
M.A., Anthropology, The Pennsylvania State University, 2019    
Bio:
Nick completed his undergraduate education at Rutgers, the State University of New Jersey in 2011 and earned a Bachelor's of Science degree in Evolutionary Anthropology. His first experience doing fieldwork was in Kenya at Koobi Fora, which is known for its rich paleoanthropological record. In his senior year he worked on a research thesis supervised by Dr. Robert Scott. That research involved human subjects and investigated the energetic costs of food processing activities using replica Oldowan stone tools and chewing. These costs were measured using indirect calorimetry and because of his research he earned Highest Departmental Honors and was named a Paul Robeson Scholar.
Nick enrolled as a graduate student in the Master's in Anthropology program at Monmouth University at which time he began an internship in the Nels Nelson North American Archaeology Laboratory at the American Museum of Natural History (AMNH). His M.A. thesis was focused on tool use by the Guale, a Native American community that was among the earliest peoples to endure Spanish colonialism. Shortly after completing his degree at Monmouth University, he was hired in 2014 by the AMNH and worked there full-time as the Geographic Information System (GIS) and Photographic Specialist, earning an Advanced Certificate in GIS from CUNY Hunter. He continued in this position until 2017 when he decided to pursue his doctoral degree.
In 2017 he entered the PhD in Anthropology program at the Pennsylvania State University and relocated from New York City to State College, PA. As a student in the program, which was named as the top PhD program in the country by the National Research Council, he shifted his research focus from Southeastern U.S. archaeology to European prehistory. In his first year at Penn State, Nick received several research grants to support archaeological surveys using small Unmanned Aerial Systems (sUAS, or drones) to document Bronze and Iron Age hillfort sites on the Dalmatian Coast of Croatia. In 2018, his research advisors (Dr. Sarah McClure and Dr. Douglas Kennett) took new positions at UCSB. In the Spring 2019 semester, he submitted a M.A. Thesis and transferred to the PhD in Archaeology program at UCSB.
His current research focuses on the Neolithic period in Dalmatia which began 8,000 years ago and lasted for two millennia. His dissertation project investigates how the earliest farming societies to settle Dalmatia adapted farming strategies to minimize risk. His approach integrates stable isotope analysis, radiocarbon dating, and GIS to understand human-environment interactions within the theoretical framework of evolution by natural selection.
Prospective mentees can gain insight from Nick's extensive experience in several academic institutions and diverse fieldwork background.
---
Joseph Kilgallen (he/his/him)
Contact Info: jkilgallen@ucsb.edu
Education:
B.A&S., Leadership Studies, University of Richmond, 2017
M.A., Anthropology, UC Santa Barbara, In progress
Affiliations
Department of Anthropology – Lawson Lab Member
Broom Center for Demography - Graduate Associate
Bio:
Joseph completed his undergraduate degree in Leadership Studies at the University of Richmond, Virginia in 2017. As an undergraduate Joseph received  valuable mentorship and practical research experience working with Dr. Christopher von Rueden and the Tsimane Life History Project, granting him the opportunity to be a part of the research design as well as data collection process in Amazonian, Bolivia, as well as experience applying anthropological insights to real world problems during his time as the Gender & Youth Intern for the East African Dairy Development Project in Tanzania & Uganda.
Following graduation Joseph worked on various applied projects in both East Africa as well as Central America, focusing on issues of child-wellbeing, gender equality & women's empowerment, as well as health and sanitation. After several years of working, Joseph decided to pursue a graduate degree in Anthropology to receive further mentorship as well as pursue greater  understanding in research methodologies and the evolutionary roots of contemporary gendered conflict. As a graduate student at UCSB, Joseph's work has centered around issues of gender equality, sexual conflict, intimate partner violence, and women's empowerment; with one first-author manuscript in review at the Journal of Interpersonal Violence.
For his PhD work, Joseph intends to examine the formation and transmission of gender norms at the critical juncture of adolescence for young men.
---
Emily Smith (she/her/hers)
Contact info: eksmith@ucsb.edu | Twitter: https://twitter.com/ekdsmith
Education:
A.A., Liberal Arts, Northern Virginia Community College 2014
B.A.., Anthropology, The College of William and Mary, 2017
M.A., Anthropology, UC-Santa Barbara, 2019
PhD, Anthropology, UC-Santa Barbara, in progress
Affiliations: 
The Society for Engaged Archaeology (SEA)
The American Sudanese Archaeological Research Center (AmSARC)
Bio:
Emily is a PhD student focusing on early Egyptian and Nubian interactions, entanglement, and alcohol consumption practices. As one of those kids who never grew out of their Egyptology phase, Emily received her B.A. in Anthropology at the College of William and Mary with an emphasis in Northeast African archaeology. It was there that she first developed an interest in the archaeology of alcohol consumption practices under Dr. Fredrick Smith. Emily joined the Nubian and Egyptian Ceramics Laboratory at UC Santa Barbara in 2017 and received her M.A. in 2019. Her research focuses on public engagement and outreach, indigenous archaeological methods in Africa, and centering antiracism in archaeological research. Emily's current research project is the analysis of Early Kerma era ceramics out of Abu Fatima, asking questions about identity and practice in hinterlands communities during the rise of the Kerman state. Her proposed dissertation topic focuses on the role of wine in colonial Egypto-Nubian contexts. People partied hard in the ancient past, and the project seeks to explore questions about how people maintained social bonds in the performance of group identity maintenance through wine consumption on the Egyptian colonial frontier at the Third Cataract fortress site of Tombos. 
Alongside her work in the UC Santa Barbara Department of Anthropology, Emily has worked with the Department of Black Studies and continues to be active in furthering relationships between both departments. She has taught as instructor of record for ANTH 138TS (Archaeology of Ancient Egypt) and is currently engaged in further developing the course for eventual cross-listing with the BLST Department. Emily serves as the community moderator for the Society for Engaged Archaeology (SEA) Discord server, where she plays a key role in the ongoing development of the organization's mission statement and outreach goals. The SEA imagines an indigenous centered future for archaeological research, and while the organization is currently focused primarily on the Americas, Emily's hope is for it to grow to focus on communities all around the world.
Prior to coming to UC Santa Barbara, Emily received her fieldwork training at NVCC working on local community archaeological projects at sites across the D.C. tri-state area. She worked for a year at Sully Historic Plantation Site on identifying lost structures as part of the Historic Preservation and Museum Studies program and consulted on structural outreach revisions to the Colonial Williamsburg Public Gaol museum. Her critiques on accessibility directly contributed to how the museum is presented to the public today. During her time at NVCC and W&M, Emily was an undergraduate student mentor and tutor focusing on developing study skills, writing skills, with a broad subject focus, including: history, anthropology, archaeology, biology, sociology, Japanese studies, African studies, and psychology.
---